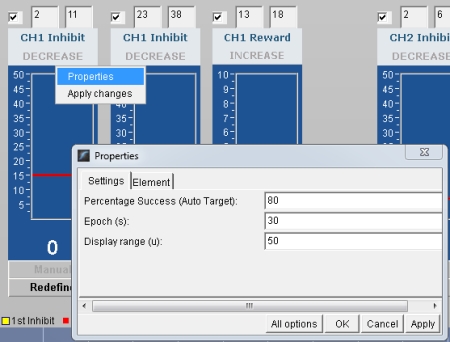 Change should be made only by advanced users.
After a 30 second baseline period, many thresholds will change to manual and the target for training will be fixed. The button name become active (dark) and read "Manual." It can be pressed to change to an automatically adjusting target.
Other properties can be access through threshold properties. Right-click on the threshold itself and select Properties. Type the settings you would like and click "OK". Then, again right-click on the thresholds, and click "Apply changes."
Keep changes to standard settings:
Percentage success
Epoch
Display range
Increase or Decrease (reward or inhibit)
Other options can make detrimental changes to training.