Client List
Unable to add client/clients on list that were not added
Save and run this file as well: ClientListFix. This has been fixed in the 1.1.1 update.
Device selection
Main window freezes, Status & Device indicators are red
If you are having trouble connecting the your device (PN Wiz, Ganglion), the COM port may not be recognized properly. Close the program and follow the instructions below.
1) Go to C:\Brain-Trainer for BioEra
2) Run bioera.exe (application)
Click "Cancel" to "Password"
Click "Close" to "BioEra opens in run-only mode."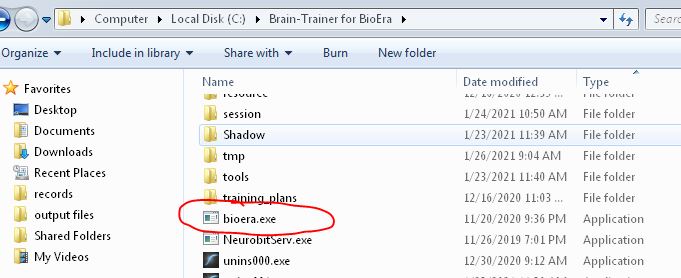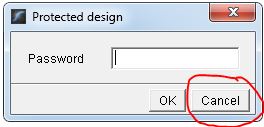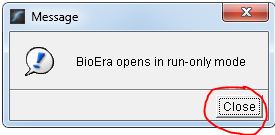 3) On the smaller window, go to System > Load design
4) Select ND_DeviceSet  and open.
Say "No" to "Do you want to save current design?"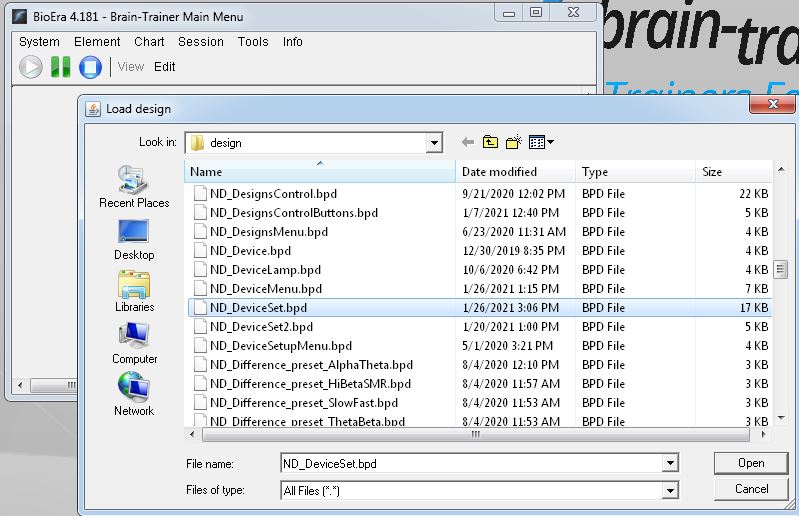 5) In the window with elements scroll down until you find the element called Serial Port that is connected to the element (PN Wiz in this example). Double-click the Serial port element.
6) Select the correct port for your device & click OK
.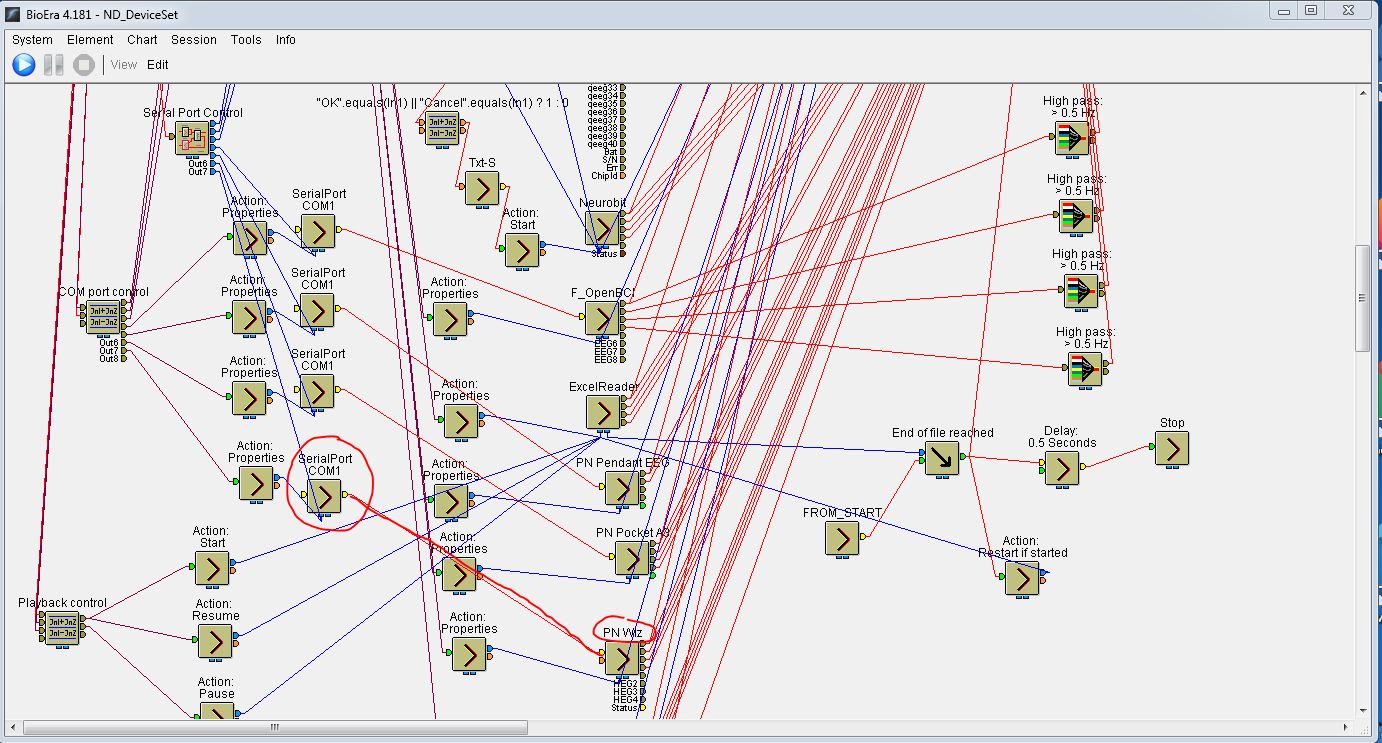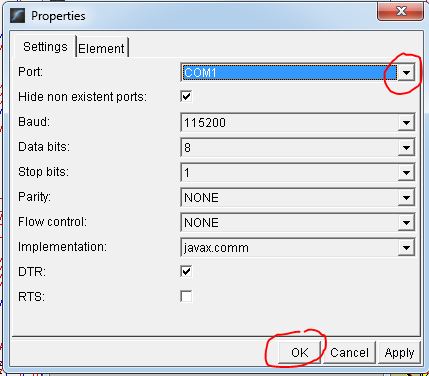 Unplug the device cable from the computer. Close the program and open Brain-Trainer for BioEra normally (desktop icon). Open your design of choice. If the device is not connected (green),
Reconnect the device cable to the computer.
Reload the design.
Ganglion- when selected but not connected, Device setup is not available
Workaround:
– Go to the folder C:/Brain-Trainer for BioEra
– Run bioera.exe
– It will open Brain-Trainer for BioEra along with the programming window (signal diagram)
– In this window, go to Tools –> Device selection and configuration. Then you will be able to select another device.
Flash
Flash screen replace by white screen with blue icon
Flash has officially ended, so users are finding they must use a workaround with an older version of flash if they want to continue using BioPLAY games. Please see our documentation on how to restore flash.