Description
Remote Whole-Brain Training Package + HEG add-on – 4 channel
Locked in our homes, we become more aware of issues we'd like to change in our lives, and we have the time to do that, but how? Professionals are blocked from working with people who could benefit from their services.
Brain-Trainer created the market for home-based brain-training twenty years ago. Our Whole-Brain Training System allows professionals and home-trainers to access sophisticated ways of assessing and training brains without the expense and complexity of many other systems. So, when the world changed over-night, Brain-Trainer and the trainers who use our system moved quickly to make customized, powerful training available for whole families—at home—at the most affordable cost in the market for professional quality systems and guidance.
Remote Whole-Brain Training uses the same amplifier and software to do assessment and brain training our professionals use. It includes uses our comfortable, convenient cap system. It is still based on a customized Whole-Brain Training plan. It still trains each person toward their best brain—not some average.
Sophisticated training protocols, great feedback options and push-button ease of use give us a convenient, powerful, client-focused system. Now available for your whole household with a professional trainer to guide you. Purchase the package and arrange services with a participating brain-trainer. Professional fees are separate.
The Whole-Brain Training Package includes:
Amplifier
A professional-quality EEG amplifier that trains up to 4 sites at the same time.
Software
Brain-Trainer for BioEra– Simple, intuitive software performs EEG assessment and training with a USB key that allows you to set up your software on multiple computers (one at a time). You will choose between audio and video feedback or shadowing that allows you to use streaming video or anything you can do on your screen as feedback.
HEG module for prefrontal training
Sensors
TC26 Trainer's Cap kit– Comfortable, convenient electrode cap with quick-change saline electrode assemblies. No paste, no prep, no gel means no clean-up.
nIR HEG headset for HEG training
Support
Brain-Trainer U: Introduction to Brain-Training course
Whole-Brain Training Plan for one person (additional plans available for $100 each)
Professional Remote supervision to be negotiated with your selected trainer.
Shipping & handling will be added at checkout. See shipping rates and information.
We are not able to ship caps to Spain. Please contact us for a distributor near you.
Not for medical use
You may be interested in…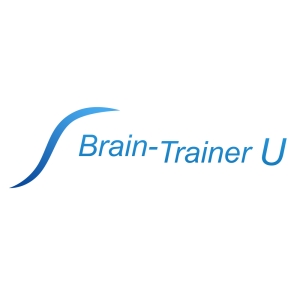 Foundations course and mentoring for remote trainers.