Description
TQ7 The Trainer's Q
Gather a 20-site map of brain activity in less than 25 minutes with the TQ7.
Remove artifact and produce a customized whole-brain training plan in 5 minutes.
Fully automatic–with manual override if you choose.
No costs or delays
Integrated with your brain-trainer training designs
Use the same hardware and software you use to train.
The fastest, most practical, client-centered cost-effective system.
At brain-trainer we believe "Less is More". Population-based QEEG's are great for research, but they cost more, take longer and don't focus on your practical questions. They can't distinguish between useful and problematic variances, so they risk training down the client's strengths. By skipping the database, the TQ7 leaves out the mountains of data and the focus on "average" to identify those tendencies related to training goals. You can gather, artifact and load the data from 20 sites in 25 minutes and produce a Whole-Brain training plan and Client Pattern Summary within 3-5 more! There's less unnecessary data, less chance of negative response, less processing delay and fees. That means more focus on critical training issues, more immediately, and more cost-effectively in a complete, integrated assessment and training system that leaves $4,000-$8,000 MORE in your pocket!
Single user license. Available for use on one computer. All assessments/reports generated are portable to secondary computers.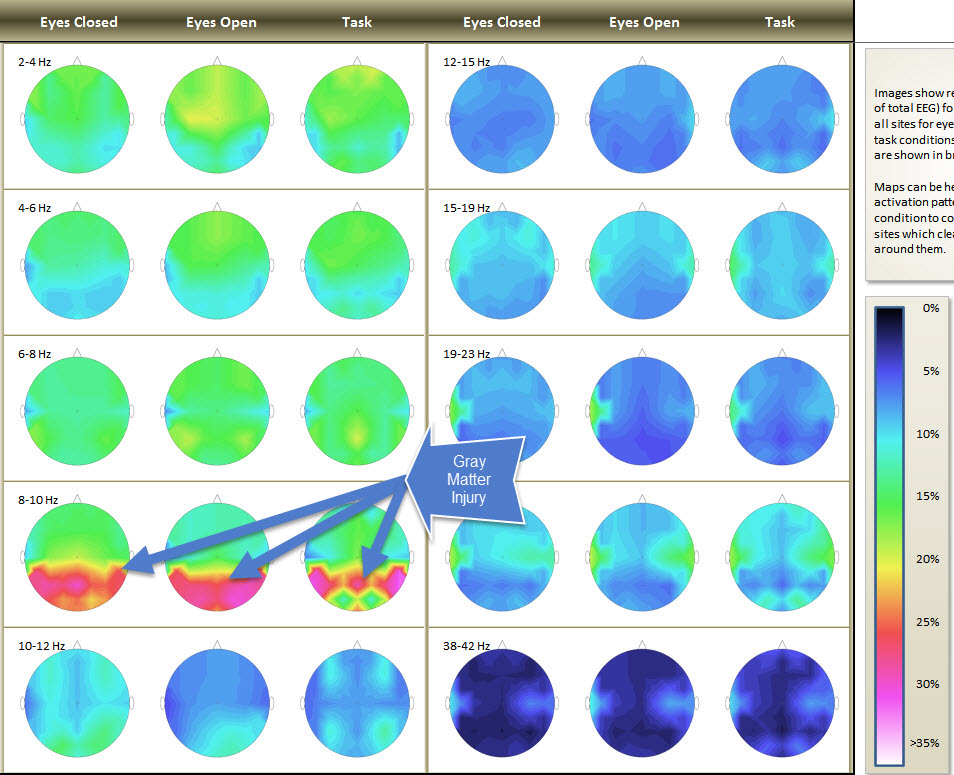 TQ Trainer's Q Brain Pattern Findings