If you have made your purchase in the Brain-Trainer online shop, you can download from your files from your Brain-Trainer account.
On the home page you can click "Login." at the top right or the blue button.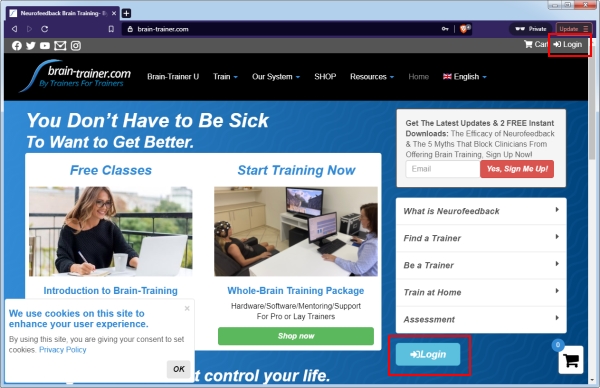 After you are logged in select "My Account."


When you are logged in, select "Downloads" at the left. Click the button for a file and save to your computer. DO NOT OPEN OR RUN YET.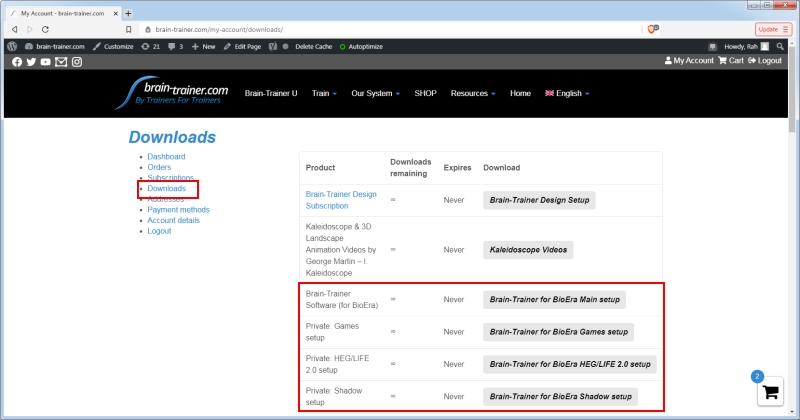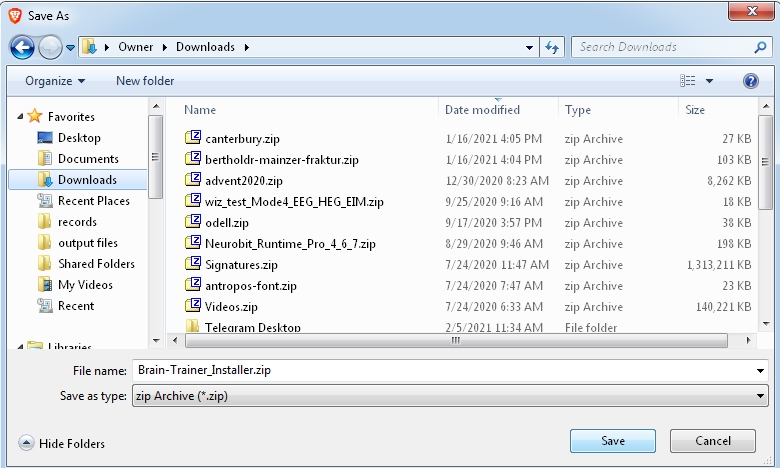 These will download as .zip files. Open your Downloads folder. If you select "Show in folder" from your browser, the file will be highlighted (selected) already.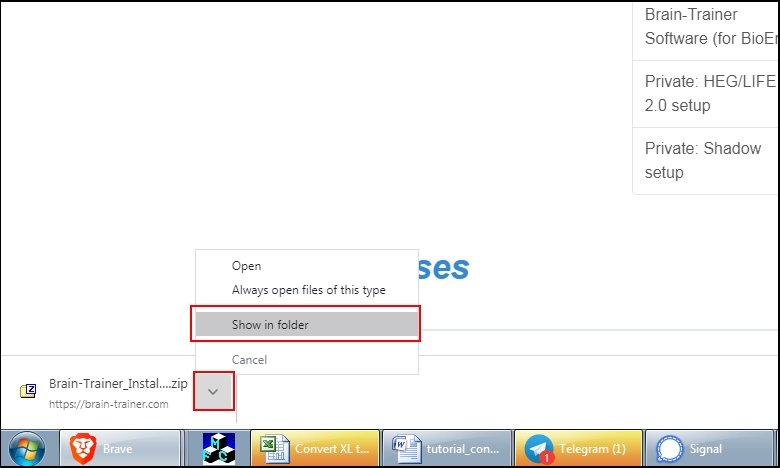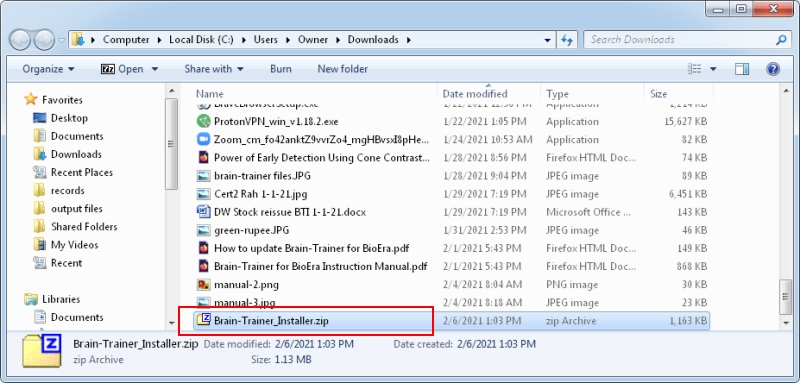 Now "unzip" (extract) the file.
Right-click on the file and select "Extract all" or "7-Zip" and then "Extract files." This will create an "unzipped" folder with the same name.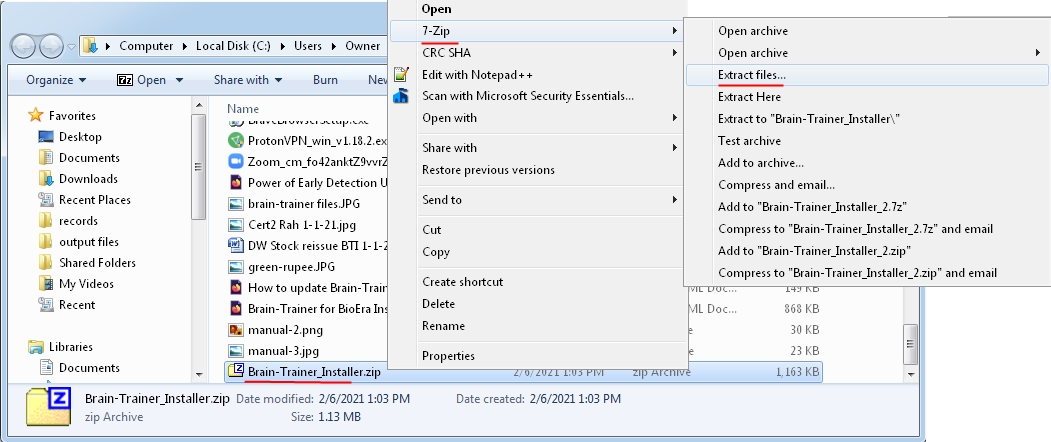 Scroll up (or down) to find the new folder.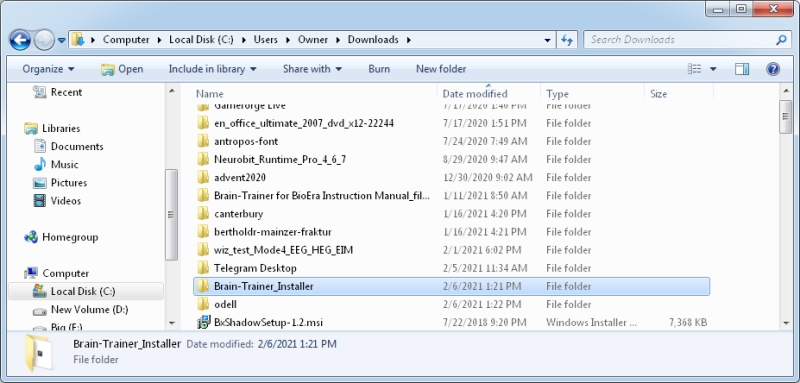 The setup file will be found inside.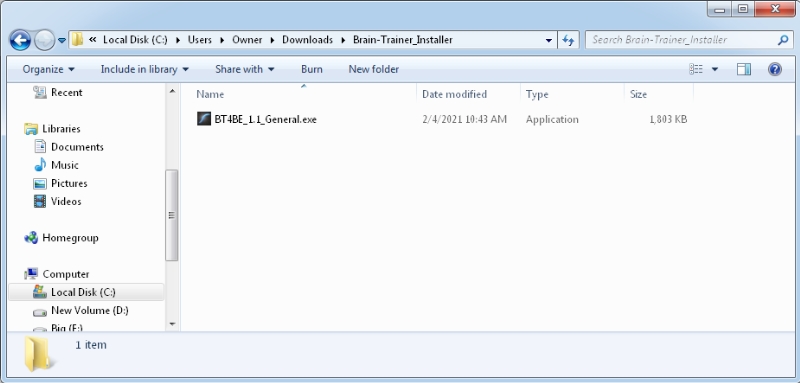 If you did not purchase from the Brain-Trainer shop, download your setup file(s) from the link provided to you by Brain-Trainer. The file may not be in a zip format, so no extraction is necessary.