A mentor can help you decide what package to buy and will work with you for four hours of online supervision that come with complete packages.
Get Started With A Master Trainer Today!
BioExplorer Software Only:
Mark Darling
Mark Darling is a BTI Master Trainer who also heads up the Australian network for Brain-Trainer International.
He is a registered psychologist with a background in the disability field, having worked with Disability Services Queensland and as Paediatric Resource Project Coordinator for Queensland Health prior to an extensive stint in private practice.
Mark has been involved in the neurofeedback field for more than 20 years, having done his initial training in 1999. He was initially drawn to brain-training as a means of assisting his son who has Angelman Syndrome, a genetic disorder involving global developmental delay, epilepsy, autistic behaviour and absent speech.
Over the years, Mark has developed a number of remote brain-training programs for individuals and schools, including a neurofeedback pilot project at Hervey Bay Special School that resulted in a 64% reduction in autistic behaviour in the classroom in one school term.
The program won the 2004 Showcase Award for Excellence in Innovation (Education Queensland Regional Winner) and the 2005 Commonwealth Award for Outstanding National Achievement in School Improvement (Federal Dept of Education and Training), including a $20,000 grant to continue the program. He has also trained psychologists and educators in a number of regions in Queensland, as well as providing online supervision for professionals in Australia and overseas.
Mark first met Pete Van Deusen in 2003 and has been using BTI's unique assessment process since that time. He brought Pete out to Australia to provide training in 2005 and 2006 and they have remained good friends ever since. Of particular interest to Mark is Brain-Trainer's ability to combine the best affordable technology with a streamlined assessment and whole-brain training process that yields good outcomes for trainees.
Like all good neurofeedback practitioners, Mark regularly trains his own brain for improvements in areas such as mood, focus and productivity. While he appreciates seeing benefits in himself and other brain-trainers, he particularly enjoys passing on his wealth of knowledge and experience in workshops for would-be neurofeedback practitioners. Mark's current focus is on building the fledgling Brain-Trainer network in Australia and New Zealand and would love to also see an expansion into southeast Asia.
Pete Van Deusen
Pete Van Deusen, CEO, President, Founder Brain-Trainer International
Karen Duncan
Karen Duncan, MA Applied Healing Arts, , VA, Director of Trainer Development for Brain-Trainer International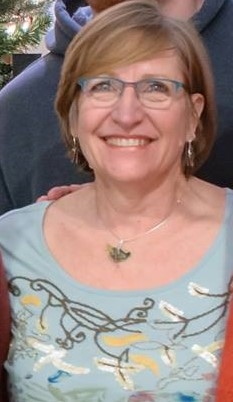 Cheryl Desvernine
Cheryl Desvernine, Licensed Professional Counselor, VA
My training is as a licensed professional counselor. I completed a bachelor's degree in Psychology at the University of Connecticut and a master's degree in Community Counseling at Georgia State University. I have been working as a counselor since 1993. I've worked with a number of clients including those with alcoholism and addiction, trauma, ADD and ADHD, anxiety as well as Asperger's and autism more recently.
I saw a neurofeedback vendor at the Networker marriage and family conference in Washington DC and a week or two later heard Bessel Van der Kolk speak about the success he had seen in providing neurofeedback. After working in inpatient and outpatient settings utilizing traditional therapy and medication I knew that we needed something more effective.
I enjoy working with clients who are interested in trying new things. I was trained to provide auricular acupuncture and I enjoy learning more about diet, exercise, meditation and holistic health.
My own neurofeedback results really surprised me. Personally it has reduced my anxiety including fear of flying. It has helped me to be able to switch gears more quickly and has reduced negative thoughts and or rumination. It has reduced my restlessness; at one point it was very difficult for me to watch a movie of 2 hours and sit still for that long. It has reduced worry and it has made thinking positively much easier, something I was never able to achieve with cognitive behavioral therapy. It is also helped a great deal with reading comprehension.
Clients have been able to reduce their experience of anxiety and fear. My clients have been able to improve their sleep. Many clients notice that they're less impulsive and they're better able to stop and think rather than act. I have worked with clients who have suffered with depressive symptoms that were able to increase their activation and motivation, reduce worry and "get the sparkle back in there eyes." Clients have been able to reduce their compulsion to drink and or overeat.
Clients who participate in the mini Q (initial brain mapping assessment & training plan) to get an accurate picture of what type of activity is going on specifically in their brain combined with clients who are willing to start training twice a week get the best results. Also individuals who are committed to getting adequate sleep and good nutrition also benefit most from brain training.
I was actually exposed to a different neurofeedback system and took my initial course with a different manufacturer. This hardware and software was difficult to learn how to use. After leaving the training and talking with other professionals in the field I realized that many of the systems are designed for research and are not naturally user-friendly. After pursuing more information with other professionals and looking online I found Brain-Trainer International. Essentially I trained myself with some support on how to use the equipment first on myself and then working with clients. Now Brain-Trainer.com has launched the benefit of offering Brain-Trainer U, a structured online training program. Brain-Trainer offers mentoring and certification around the United States and internationally via the Internet. One thing that sets Brain-Trainer International apart is that individuals can learn and implement a mini Qeeg (initial brain mapping assessment & training plan) quickly. Since the ISNR ( International Society for Neuroscience feedback research) recommends mapping before treating I felt like this was a great option.
Erica Lyme
Erica Lyme, Masters of Education/Licensed Teacher, OH
Erica Lyme earned her Masters of Education degree in 2002 from Ohio State University. She founded her own neurofeedback brain training and tutoring company, Executive Function Learning Center in 2013.
Erica was inspired to become a brain trainer since she knew neurofeedback could make a significant difference in people's lives due to it making such a noticeable difference in her own life. Within 6-8 neurofeedback sessions Erica noticed that she was much more calm, relaxed, and focused even while under pressure.
Then an employment opportunity presented itself in 2006 to become a neurofeedback trainer in her area and she got hired. At the time, neurofeedback was not well known in her area. As her experience grew working with a variety of clients from all ages and backgrounds, it became apparent that brain training had a profound potential to help people enrich and change their lives.
The majority of the clients Erica works with are women seeking relief from stress and children needing help to succeed in school, as well as all areas of life. She was drawn to providing neurofeedback, due to it being an effective non-medical approach to help women and children improve the quality of their lives.
Erica's most recent success story is helping a hearing impaired student get back on the Honor Roll after his grades were starting to suffer after discontinuing ADHD medication last summer. In addition, other students have been able to avoid taking ADHD medications altogether by training their brains with Erica.
Per Erica, the Brain-Trainer assessment program, training designs, education and support have been the essential components that have helped her become successful at helping her clients get the best results.
Erica's initial experience learning neurofeedback training started with the Brain-Trainer system, therefore when the time came for her to open her own company, choosing the Brain-Trainer products, support and training was the natural choice for her given it was already working so well for her and her clients, and she also found it to be so user friendly as well as cost effective.
The reasons Erica says using the Brain-Trainer system is second to none is due to it's brain assessment program allowing her to create client training plans based on their own unique brain patterns. Also, per Erica "I don't know of another company that provides the training and support that Brain-Trainer provides."
Lisa Pinkstaff
Lisa Pinkstaff, LPC, BCN, San Antonio, TX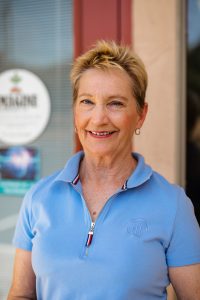 Lisa Pinkstaff is a LPC, Certified Brain Coach/Amen Clinics, and is BCIA certified in Neurofeedback.
Lisa lives and works out of San Antonio, TX. Per Lisa, "I was drawn to Brain-Trainer's TQ7 (BTI's neurofeedback brain assessment & training plan software) in place of normative Qs. I enjoy working with all ages. I've seen amazing drops in anxiety, getting completely off meds, enjoying life without debilitating fear. I've watched kids barely getting through school now on the honor roll with increased IQ scores; chronic pain clients able to enjoy life without pain ruling them. All this after 40 sessions of training.
"I chose to use the Brain-Trainer system- their products, supervision and training since the staff have always taken time to help me. It's part of the way they work. Their products are more in line with my way of thinking, and I see the system working every day."
Pilar Rojas
Pilar Rojas, Coordinator, Latin America, MEXICO
Pilar Rojas is a BTI Master Trainer and heads up the Latin American network for Brain-Trainer International. Pilar's background is as an engineer, an executive coach and she also holds an MBA. She has a background building high performance teams in some of the largest pharma and medical device corporations in the world. This line of work ignited her passion for helping people to transform their lives, starting with her own.
After becoming an external consultant Pilar launched her own company, Protraccion. She researched tools and methodologies that could produce changes in her organization and those of her clients. She recognized that her Latin American client's geographical areas and cultures have tremendous strengths. She also saw an opportunity to help them change many ineffective beliefs and behaviors.
A close relative & teacher in Colombia introduced Pilar to Peter Van Deusen & BTI and it was then she learned about how neurofeedback could be a tool she could use to help train her own brain as well as her clients brains in transforming their lives and businesses. In addition, meeting Peter Van Deusen has enabled Pilar to align with the BTI vision of making BTI neurofeedback methodology and technology accessible in Pilar's own country, Mexico, as well as for people all across Latin America through developing a network of BTI neurofeedback practitioners.
During the past two years Pilar with the help of Peter and his BTI team have been able to increase the Brain-Trainer network in Latin America from 5 to almost 60 people between supervisors, Certified Trainers, Professional trainers and those interested in joining the BTI Latin American team.
Pilar's mission is to expand the Spanish network of BTI brain trainers to create a virtual place where everybody shares, helps and supports the idea of helping themselves and others to become better people starting with themselves.
Along with growing the BTI network in Latin-American, Pilar loves creating win-win alliances. She has done so with the Biofeedback Clinic in Hospital Angeles in Mexico; with a Didactic Toy Company focused on schools, and with a kids club in a marginalized sector in the State of Mexico. All of these alliances are to raise awareness as well as give children and adults the opportunity to share their voices with the world.
Tamera Siminow
Tamera Siminow, MA, Counseling Psychology, VA
A meandering path brought Tamera into the world of counseling, and then into neurofeedback. As an undergraduate Tamera majored in political science, but also worked as a peer counselor. After graduation, she worked as a domestic violence counselor and continued that work while in graduate school for political science.
She ended up working on Capitol Hill and later for the federal government for many years, then finally responded to the constant nudges and returned to graduate school for a mid-life career change into counseling. A few years after earning her master's degree in counseling psychology, a fellow psychotherapist introduced her to neurofeedback and as a result of discovering the power of it in helping both teens and adults she has been offering it for over 13 years.
Tamera enjoys helping stressed-out, overwhelmed, anxious people start to feel comfortable in their own skin. This primarily translates into teenagers who are struggling with the highly competitive pressures of life in Northern Virginia and middle-aged folk who've been juggling too much, often burning the candle at both ends, for far too long.
However, Tamera has also had the privilege of working with a large number of people who have been adopted and have huge brain challenges as a result of adoption. These populations found her, and she discovered that they are especially enjoyable for her to work with, especially the teens.
"When I first came to neurofeedback, I'd been working in a highly toxic environment with people who were engaging in sketchy behavior. That took its toll on me, and neurofeedback helped me regain my footing so that I wasn't always over-responding to stressors in my life. These days, since I have the tool of neurofeedback always at my disposal, I use it whenever I feel stressed out.
"I get the best results when my training plan relies upon a combination of what the Trainers' qEEG shows are the patterns in a person's brain, their specific desired outcomes, and my intuition regarding what might be needed on any given day. For example, if someone comes in from a rough day at school or work and is especially stressed out, I may switch up my rotation and instead focus that day on using the most calming protocols that would benefit their particular brain patterns.
"I tried equipment from another company, but it was expensive and could not be customized the way Brain-Trainer designs can be. I also prefer that Brain-Trainer focuses on whole brain training rather than aiming toward (a non-existent) normal or pretending to treat specific diagnoses. The brain does not correspond with the DSM, so I see that approach as being hit-or-miss. I feel like I can get better results by aiming toward higher, optimal brain patterns which is what Brain-Trainer is about."