The default location for saving sessions is in C:\Brain-Trainer for BioEra\session. Many users prefer their own system for client file management or use cloud storage such as Dropbox for access on multiple devices. This can be done using the "Change saving location" configuration function.
In the main screen at startup of the software, click the gear icon at the right. This will open the configuration window. Select Change saving location.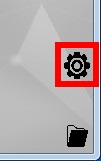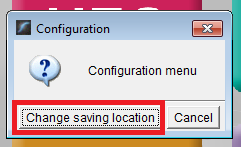 Browse to any folder on your computer. You can also create a new folder. Click Save.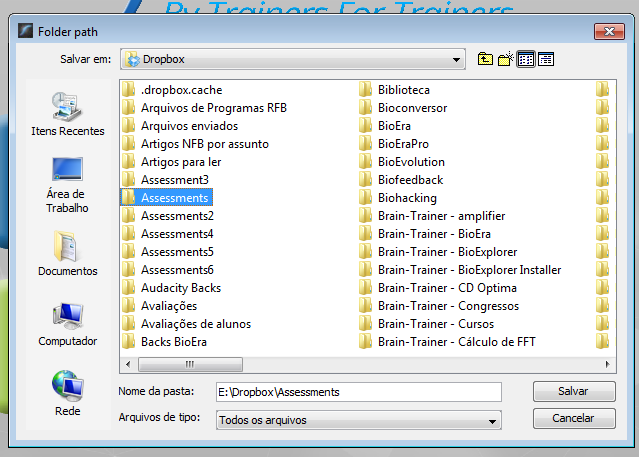 After selecting the location, you will see a message saying you need to add the first client to the new folder. Enter the client name and press OK. Then wait until you see a success message.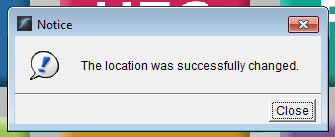 Now you will find that there is a folder for your client in the new location that you have designated. Moving forward, new clients added will be added to this new location rather than the default.