Open your design and select settings. Select "Game" as feedback type.


Click the Settings icon to the right of the "Games" feedback selection.
This will open the Games panel.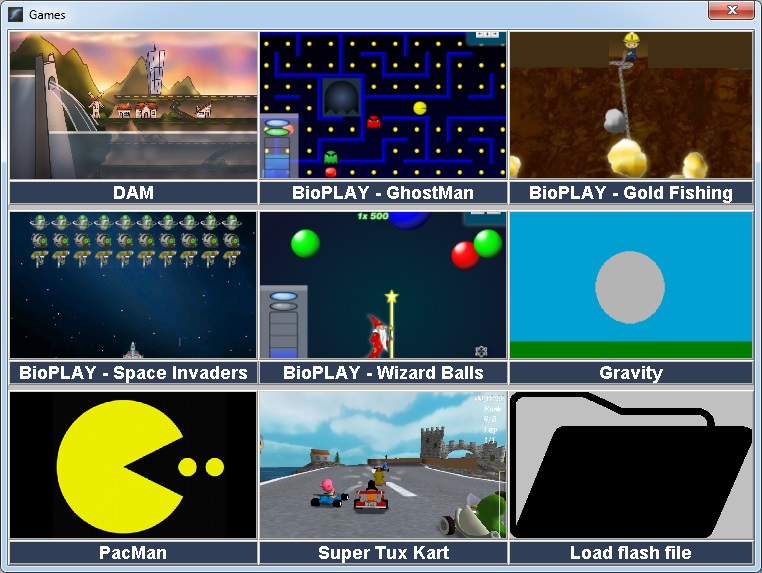 Select one of the games by clicking on the image. If you select "Load flash file" you will be able to browse your computer for games you may have purchased such as other BioPLAY games.
*Known issue: "Load flash file" may not work on some systems.
BioPLAY games and PacMan are flash-based games. The others do not use flash.
DAM

Start the session before starting the game.
Click the blue play button in the design to start.
Click on BT4BE in the State Changer window to activate it.
Click GAME MENU to select challenge level and time. You may leave default settings.
Click START to begin the game.
Press the "Enter" key on your keyboard to stop the game.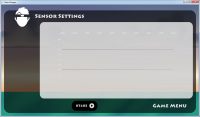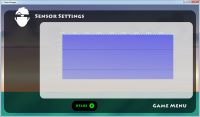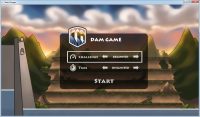 The goal is to develop the town and avoid flooding.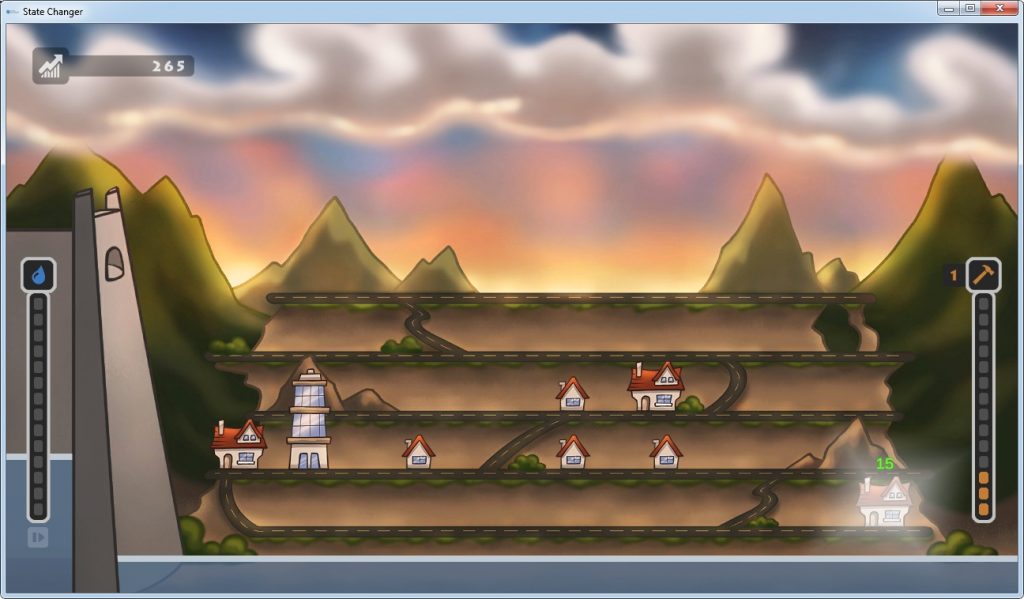 Building and Flooding
In general, houses built on higher levels indicate higher level of success. In some designs, building will start from the bottom up.
In training with both inhibit(s) and reward(s), the inhibit will raise the water level when the target is not met and the reward will trigger house-building when the target is met.
In protocols configured differently, houses will be built during periods of success and water levels will rise while targets are not met.
Super Tux Kart
There is no need to create a username and password. Simply choose the option to play offline.
BioPLAY Games

Start the session before starting the game.
Click the blue play button in the design to start.

Click the button "BioPLAY" in the flash window to begin the game.
There is no need to change any settings. Brain-Trainer for BioEra uses the "BioExplorer" configuration which is already set.
BioPLAY Instruction Manual
Click the button below to see the PDF online manual for more about BioPLAY games.
Flash
Flash has officially ended, so users are finding they must use a workaround with an older version of flash if they want to continue using BioPLAY games. Please see our documentation on how to restore flash.